THE EFFICIENCY EXPERT
UPM Korkeakoski sawmill produces redwood sawn timber from certified Nordic pine for multiple end uses e.g. in joinery industry. The sawmill is a prime example of excellent production efficiency and motivated personnel. This efficiency expert uses wood waste to generate heating energy in their own bioheating plant. The sawmill is surrounded by responsibly managed pine forests of Juupajoki, in the Central Finland.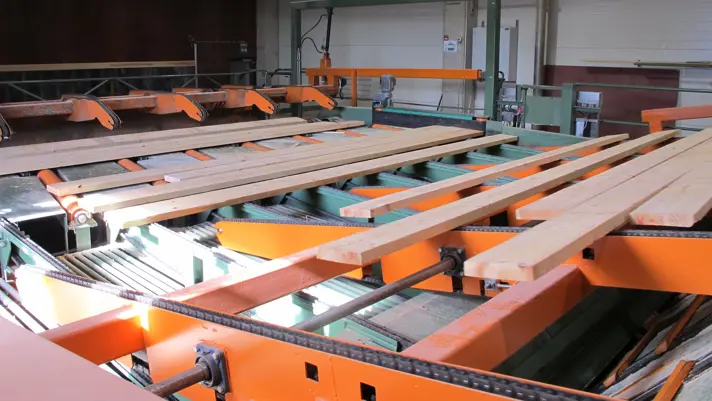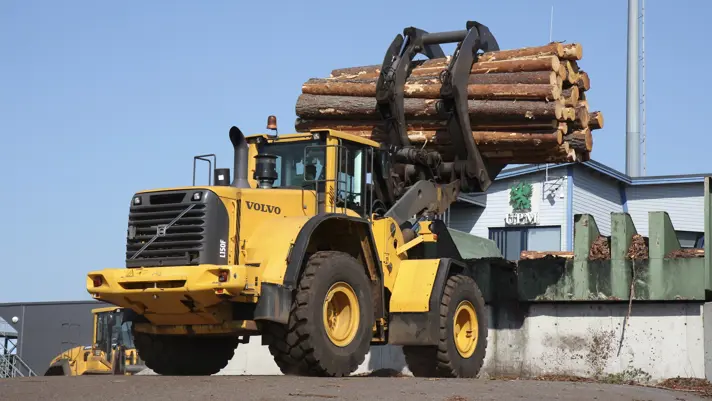 350 000 m3
of sawn timber / year
70
employees directly employed by Korkeakoski sawmill
In 2013
Korkeakoski sawmill's own bio heating plant was taken into use
Certificates
​We have all major certificates:
Quality Management System ISO 9001
Environmental Management System ISO 14001
PEFC and FSC Chain-of-Custody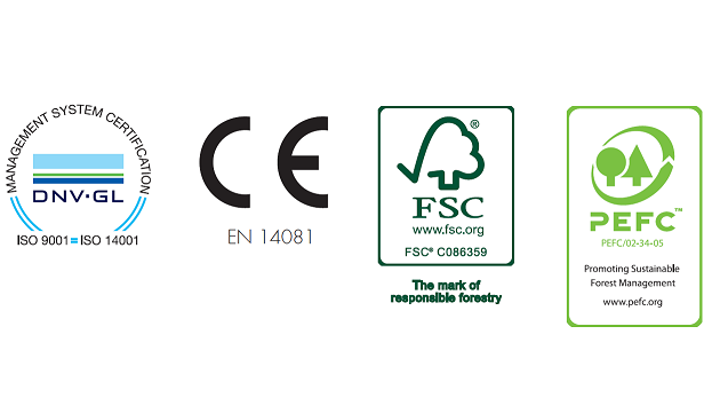 History and investment roadmap
Sawmilling operations started in Korkeakoski in 1960. The sawmill has been largely modernised and it takes pride in efficient production. In 2013, a new bio heating plant was taken into use at Korkeakoski sawmill. The latest development was a new drying kiln channel in 2017.
2017
New drying kiln channel
​2016
​Green sorting modernization​
​2015
​Edging line modernization​
2014
Grading plant update​
2013
​​New bio heating plant
2012
​New kilning logic and automation​
2011
​New sawline logic ​
2010
​Trimmer modernization​ in green sorting
2008-9
​Improving the storage facilites​
2007
​​The sawmilling business was incorporated into the UPM-Kymmene Oyj
​2005
​The sawmill modernization e.g. new grading plant and camera grading
​2004
​Belongs to UPM-Kymmene Wood Oy
​2003
New log grading line inc. X-ray measurement unit and new saw infeed
1998-2004
​New drying kilns and kilning modernizations
1996
Modernization of sawing
Belongs to UPM-Kymmene Oyj
1988
​The sawmill to the ownership of United Papermills
1983
​Production restarted after the fire
1981
​The sawmill was destroyed in a fire
1960
Sawmilling started up
Shipping marks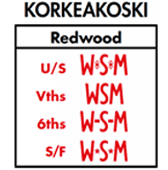 Contacts
UPM Korkeakoski sawmill
Sahantie 10, PO Box 25,
FIN-35501 Korkeakoski, Finland
Tel. +358 2041 4149
E-mail: timber@upm.com