The doors and windows to Europe are re-opening. The first signs of this were seen when representatives of UPM Timber's French customer, Sotrinbois, and Timber's French sales office made a visit to Alholma sawmill in early October. The purpose of this customer visit was to familiarise with the operations of the sawmill and develop co-operation with E.T. Listat in Ylivieska.
Sotrinbois is the leading timber refiner of its industry, and leading manufacturer of wooden mouldings in France. They use both spruce and pine as raw materials. The products are delivered to stores for distribution and for the needs of the construction industry. UPM Timber is one of Sotrinbois' main suppliers of raw material. "We have been working together for 25 years", says Christophe Tamazayeff, Sales Manager at UPM Timber's sales office in France.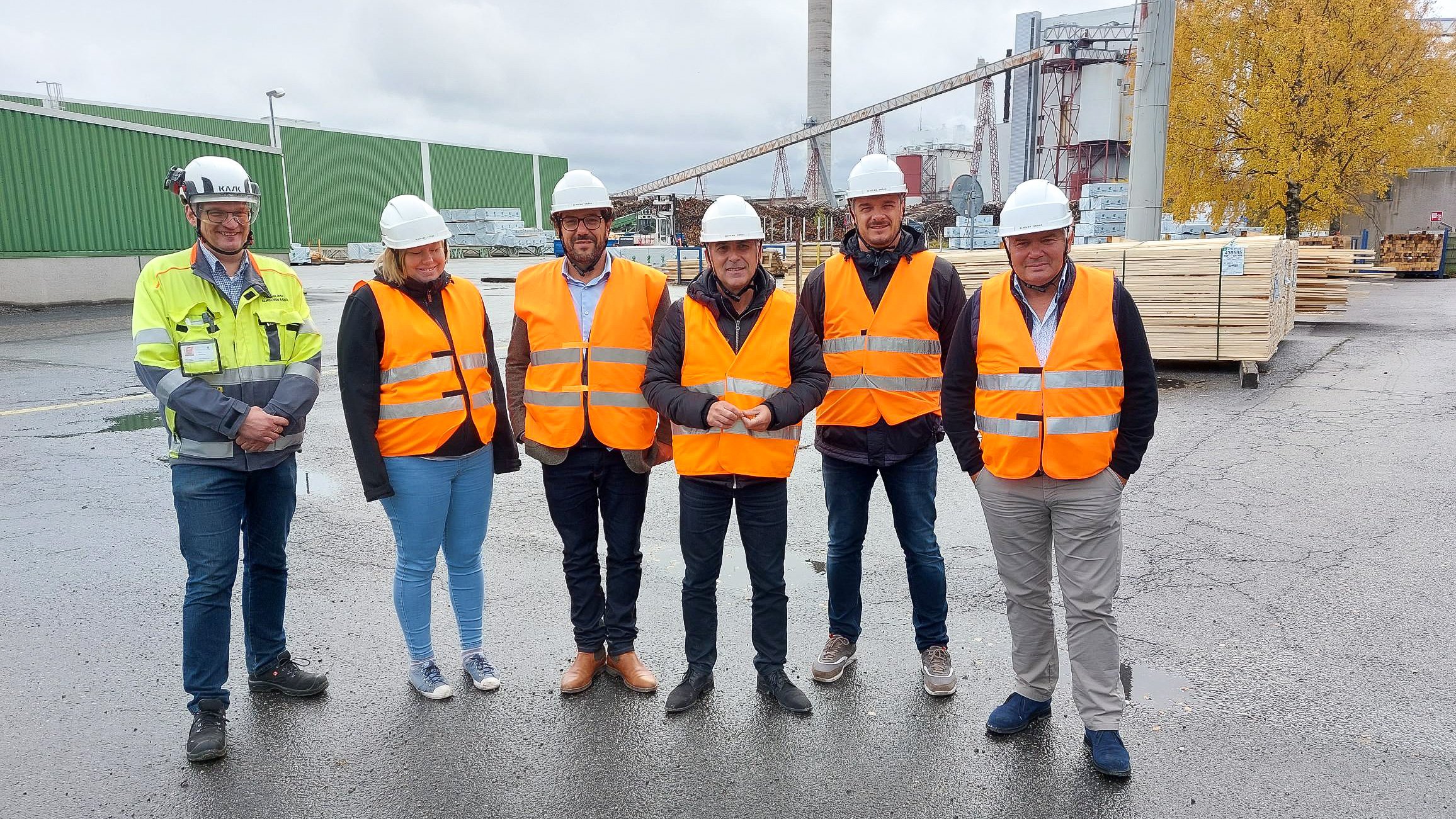 A group photo at Alholma sawmill, from the left: Production Manager Arto Ylinampa, Demand Manager responsible for the Central Europe Essi Parviainen, Area Director of UPM Timber Continental Europe Emmanuel Danieau, Purchasing Manager of Sotrinbois Martial Grandont, Sales Manager of UPM Timber Central Europe Christophe Tamazayeff and on the right, CEO of Sotrinbois François Augry.
Discussions and developing cooperation
"On the first day, we met with representatives of E.T. Listat, which manufactures the same kinds of products as Sotrinbois. The intention of the visit was to develop cooperation with E.T. Listat to better meet the demand in the French market. We had an open discussion about the possibilities of cooperation and at the same time got familiar with the production unit of E.T. Listat. E.T. Listat is also a customer of Alholma sawmill, so in this case, Alholma sawmill will also benefit from the possible cooperation", says Christophe.
"The theme of the second day was to learn about the operations of UPM's integrated sawmill. During the sawmill tour we went through the principles of sorting sawn timber, from sorting logs to sorting finished goods. Our common goal is to develop cooperation between UPM and Sotrinbois."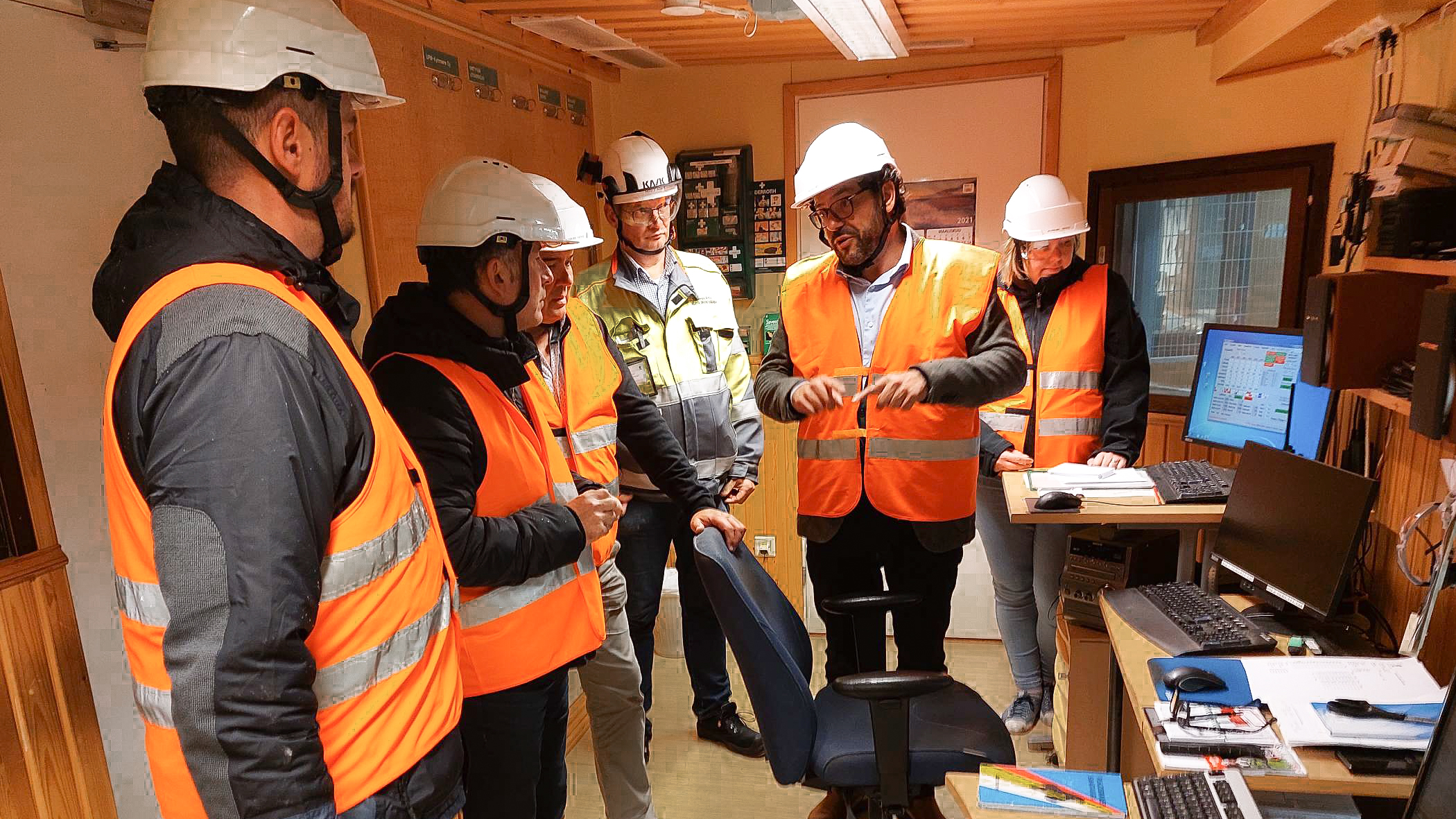 Emmanuel Danieau explains to Sotrinbois' Martial Grandont and François Augry the operating principles of camera sorting at the dry sorting plant's control room.
"Sotrinbois is very pleased with the cooperation with UPM and wants to maintain a long-term customer relationship, since UPM's values ​​are also important to them: sustainable development, and responsibility for the raw material, the environment, safety and product quality", concludes Christophe Tamazayeff.
Customer visits are always rewarding also from the point of view of the sawmill. Though the customer's needs and quality requirements are known, the discussions still deepen the understanding of the products and the market situation. The sawmill got some praise as well: "It is always nice to come to Alholma", said Emmanuel Danieau, UPM Timber's Area Director of Continental Europe.
Text: Arto Hakola
The author works as Production Planning Manager at the Alholma sawmill.