At the heart of UPM Timber's operations is a joint effort based on long-standing relationships. One example of this is the cooperation with E.T. Listat Oy in Ylivieska.
E.T. Listat is Finland's largest manufacturer of wooden mouldings and interior panels. UPM's cooperation with this company as a wood supplier has been going on for a long time, for more than 30 years.
E.T. Listat is a family business, founded by Ensio Torvi in 1972. The company was originally called Ylivieska Sawmill and Planing Mill, which later became Ensio Torvi Ky after its founder. The name has since been shortened to E.T. Listat. The ownership is still in the Torvi family today.
E.T. Listat's products have been interior decoration products for 30 years. Initially, pine wood mouldings were their only product, but the range has expanded to include surface-treated interior panels, boards and floors.
Listening and evolving are key for cooperation
UPM Timber is now E.T. Listat's largest supplier. Cooperation has increased over the years. Currently, most of the pine supplied by UPM to E.T. Listat comes from the Korkeakoski sawmill, but also from the Kaukas and Alholma sawmills. In addition, E.T. Listat buys raw material for spruce panels from the Seikku Sawmill.
What has been the secret of this long-term cooperation, which has lasted for more than 30 years?
"We have always got on well with the people at UPM. Their raw material has been good and UPM has listened to our needs and developed raw materials that meet our needs," says Pasi Rautio, E.T. Listat's Purchasing and Sales Director. He has worked for the company for over 40 years.
Ilpo Yrjölä, Sales Manager for the UPM Timber's Finnish market, also says that the fact that it has been easy to get along with E.T. Listat's representatives has been key for the mutual cooperation.
"We have met regularly and listened to the customer's needs. Whenever possible, we have tried to take their needs into account. Demand and supply have been met for decades, which is, of course, the most important thing," says Ilpo Yrjölä.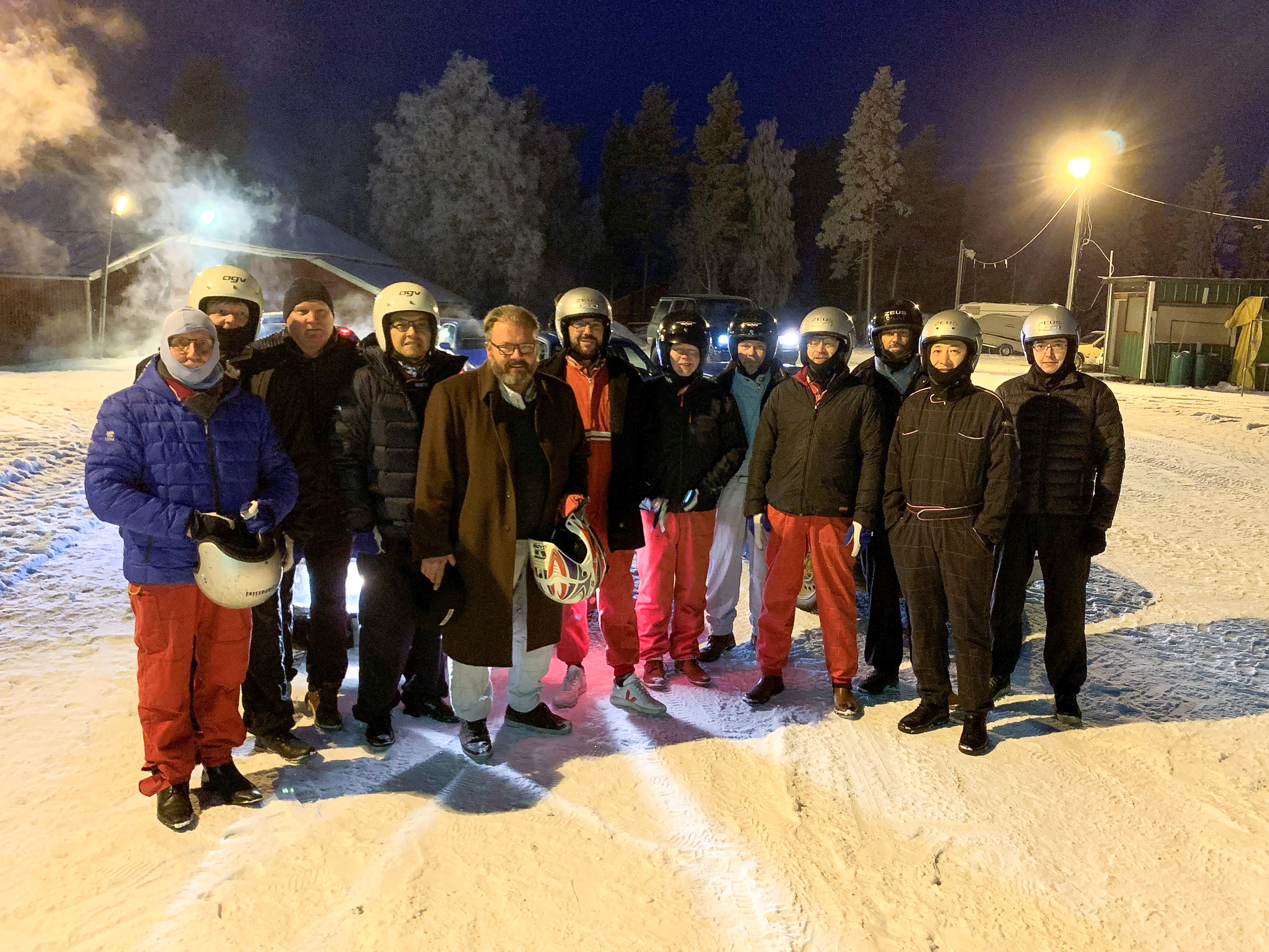 Meetings between UPM Timber and E.T. Listat representatives are an important part of the cooperation. UPM Timber's Emmanuel Danieau, Jason Enticott, Raimo Halt, Mikko Hyvärinen, Hisense Sun, Satoshi Sakashita, Arto Uusitalo and Ilpo Yrjölä and E.T. Listat's Marko Antinoja, Pasi Rautio, Arto Lappinen and Raine Luukko met in Ylivieska in November 2019. Photo by Arto Lappinen.
Customers are interested in sustainability
At the core of E.T. Listat's operations is Finnish wood, most of which comes from certified forests. The environment is taken into account at all stages of material selection, production and logistics.
"All parts of the wood are utilised and nothing is wasted. The parts that are not used for interior products are used as wood chips for pellets for heating," says Pasi Rautio.
The same principle of not wasting wood also applies to UPM Timber's operations, and any parts of the wood that cannot be used as timber are used for other purposes. In addition, all UPM Timber's sawmills are powered entirely by renewable energy.
According to Rautio, customers are nowadays somewhat interested in the sustainability of wood products. For example, they want to ensure that the wood is domestic and from certified forests, and that the finishing is M1-rated, for example, low-emission paint.
According to Pasi Rautio, UPM Timber is also an important partner for E.T. Listat, since customers trust the quality and sustainability of a well-known company. E.T. Listat is also an important partner for UPM Timber.
"Customers like this are important to us, who have been in business for a long time. It is also important to us to be a major supplier to Finland's largest wooden moulding manufacturer. This kind of long-term cooperation is also significant to us, and it means that both of us are constantly kept up to date," says Ilpo Yrjölä.
Main photo: E.T. Listat Oy.