UPM Timber has clarified its targets for where it wants to be in 2025. At the heart of our vision is the intention to be the industry leader in sustainability. Our new customer promise, Setting the Standard, reflects this idea of constantly developing our practices and leading the sawn timber industry, not only in sustainability but also other areas of expertise.
"At UPM Timber, we understand our new promise, Setting the Standard, to mean that we are actively setting the bar higher, always learning and constantly improving. This applies to all our operations, whether it is Setting the Standard for sustainability, product quality or customer experience. UPM Timber is aiming to be the benchmark in the industry", says Antti Koulumies, Head of UPM Timber.
Our new Setting the Standard customer promise unites four of our main focus areas: sustainable timber from responsibly managed forests that is produced with the lowest carbon emissions in the industry, long-term partnerships with customers, product and service quality, and reliability in all its forms. We are committed to developing our own operations accordingly and becoming one of the front runners in these areas within the sawmill industry.
Proven track record and action plan to develop operations even further
Sustainability is a top priority for UPM Timber. Therefore, it is a topic we have already been developing for several years. We have already succeeded in reducing our own emissions so that they are among one of the lowest in the industry. This is mainly thanks to our fossil-free production, amongst other strategies.
However, settling for the status quo is not an option for UPM Timber — we want to constantly improve our sustainability and challenge other operators to do the same! That is why we promise to continue Setting the Standard in the future and to keep reducing our emissions even further and to continuously develop our operations.
To meet these targets, UPM Timber has established an extensive action plan. In terms of managing our forest operations, UPM has started a Forest Action programme to promote carbon sequestration and biodiversity. In our sawmill operations we have had fossil-free electricity and heat since 2020 and now we plan to decarbonise our internal logistics by 2025 with electrification and renewable fuels. An extensive programme regarding energy efficiency has been implemented throughout our mills. Earlier this year, we also switched to recyclable packaging material in our timber wrapping and we set the ambitious goal of replacing all plastics used in packaging by 2030.
There is also an extensive development plan regarding our supply chain and logistics, starting with efficiency and increasing the use of railways. UPM has also recently invested in seven new LNG-based time-chartered vessels that operate with significantly lower carbon dioxide emissions. However, customer logistics—and shipping in particular—is undoubtedly the most challenging part of our decarbonisation journey that we'll need to work on in the coming years.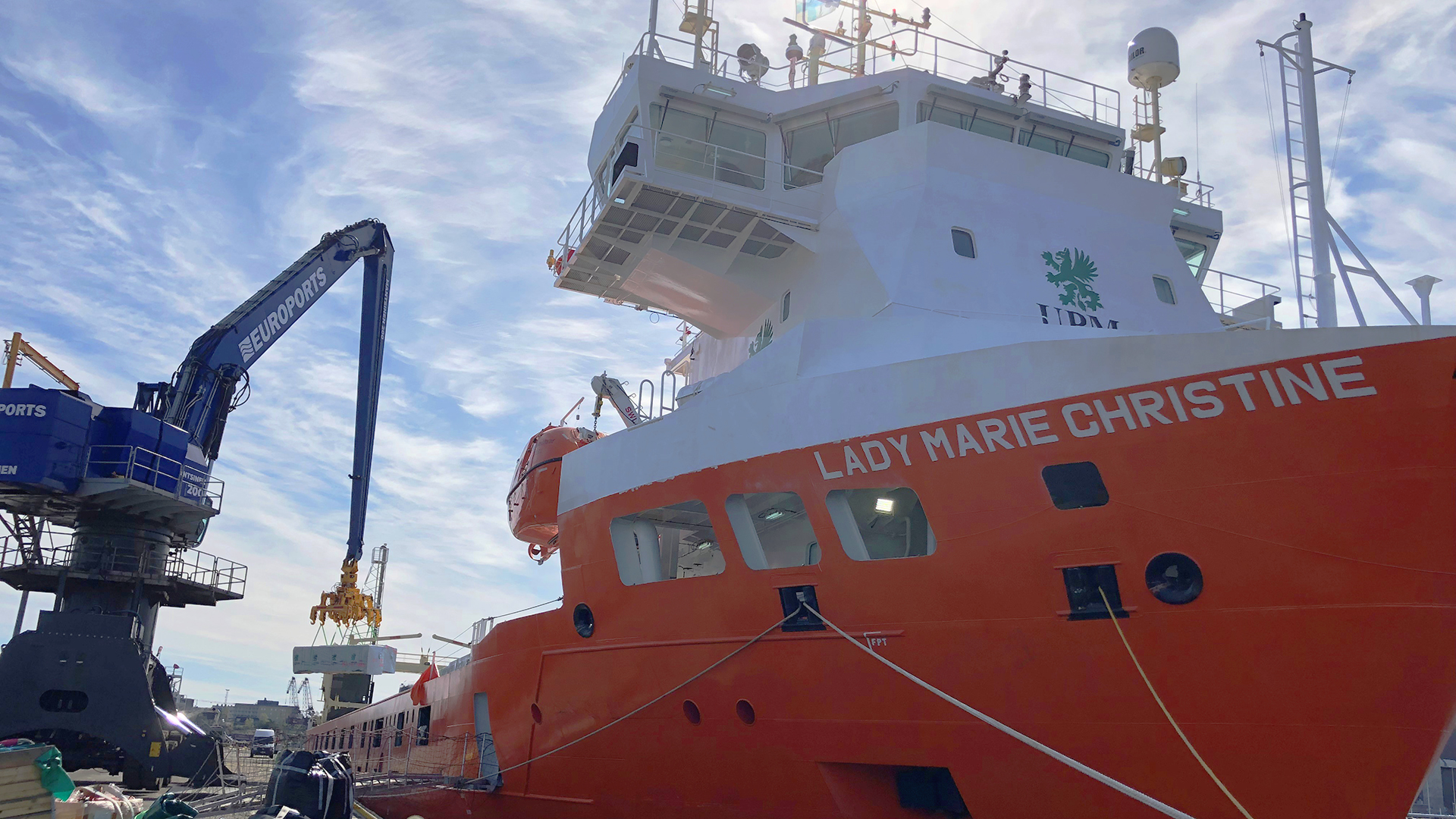 Collaboration with customers steps up a gear
Our customers are our priority when we are developing our actions. The new Setting the Standard promise provides our customers with more concrete and end user-friendly sustainability data, as well as marketing opportunities.
"We want to develop our sustainability agenda together with our customers and always take their needs into account in our sustainability actions and marketing. In the future, we want to collaborate even more closely with our customers in this regard", says Sales Director Mikko Hyvärinen.
UPM Timber's ambitious efforts in reducing emissions and developing operations throughout also benefit our customers: The more we reduce our emissions, the smaller the customer's product carbon footprint is. We are also interested in opportunities to jointly optimise our value chain to reduce emissions, e.g. by reviewing our logistics chain. Could we further reduce the use of plastics or introduce electric vehicle routes to serve our domestic customers, for example?
"We want to take this opportunity to challenge our customers to join us in our efforts in sustainability and in developing the industry to achieve a fossil-free future!" Mikko Hyvärinen concludes.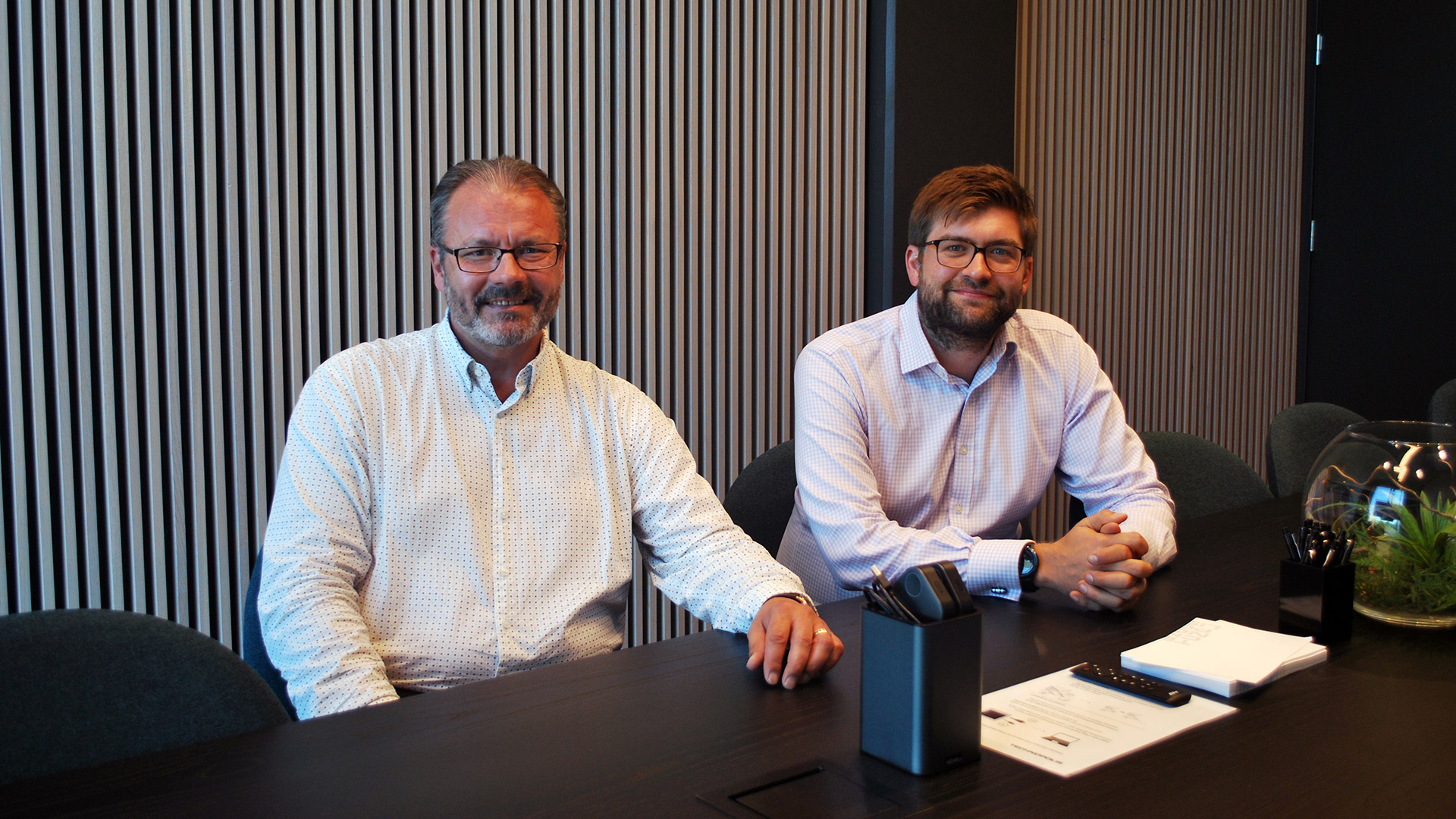 Sales Director Mikko Hyvärinen and Head of UPM Timber Antti Koulumies invite all to join UPM Timber in its efforts for a fossil free future.