THE WHITEWOOD SPECIALIST
UPM Seikku sawmill produces whitewood sawn timber from certified Nordic spruce mainly from the forests of Western Finland. UPM Seikku sawmill has been modernised in various stages and it uses the latest sawmilling techniques to produce high quality whitewood sawn timber. The sawmill is located in the west coast of Finland in the city of Pori.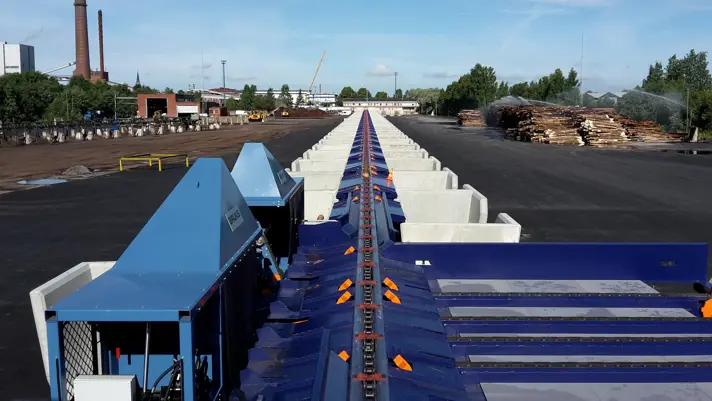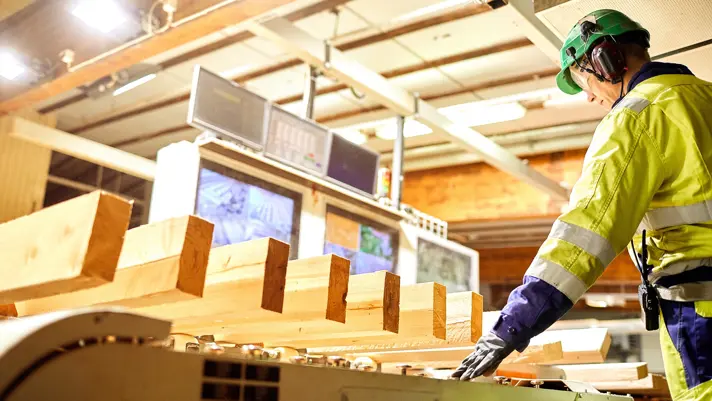 390 000 m3
of sawn timber / year
80
employees directly employed by Seikku sawmill
~85%
of products to export
Certificates
​We have all major certificates:
Quality Management System ISO 9001
Environmental Management System ISO 14001
PEFC and FSC Chain-of-Custody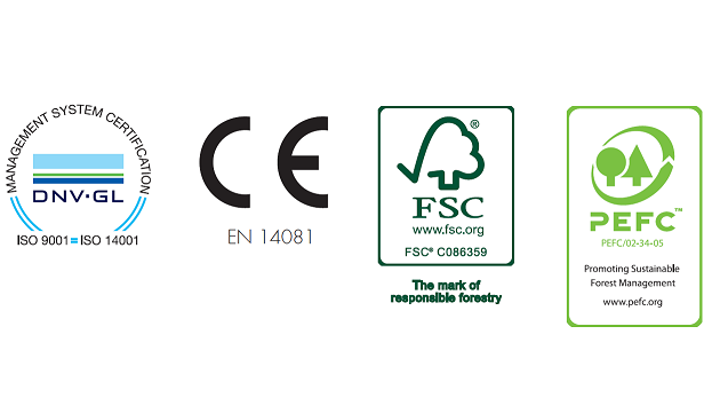 History and investment roadmap
Seikku sawmill was originally established by F.W. Rosenlew in 1872. The sawmill was completely renovated in 1940 and has been modernised regularly. In the summer of 2014, there was a new log sorting line installed in Seikku sawmill.
| | |
| --- | --- |
| 2017 | Grading plant update​ |
| ​2016 | ​Input renewal in grading |
| ​2015 | ​Green sorting modernisation |
| ​2014 | ​New log grading line |
| ​2013 | ​Improving the storage facilities |
| ​2008 | ​Log grading line modernization inc. X-ray measurement unit |
| ​2007 | The sawmilling business was incorporated into the UPM-Kymmene Oyj. |
| ​2006 | ​​Production of gluelam beams was started in co-operation with Anaika Engineering. |
| ​2004 | ​Belongs to UPM-Kymmene Wood Oy |
| ​2002 | ​Sawmill modernization e.g. new sawing line |
| ​1996 | ​​Belongs to UPM-Kymmene Group |
| ​1991 | ​Seikku became part of Yhtyneet sahat Oy (United Sawmills) |
| ​1988 | ​Rosenlew merged into Rauma-Repola |
| ​1976 | The main saw line of the mill was renewed |
| ​1973 | ​​New saw line was built |
| ​1970 | ​​Big investment plans to modernize the sawmill |
| ​1967 | ​​Log floating to the mill finished |
| ​1940 | ​​Complete renovation of the sawmill |
| ​1923 | ​​All the equipment were modernized |
| ​1872 | Fredrik Wilhelm Rosenlew set up the sawmill |
| | |
Shipping marks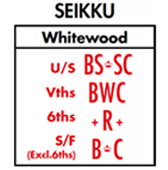 Contacts
UPM Seikku sawmill
Aittaluoto, PO BOX 80
FI- 28101 Pori, Finland
Tel. +358 2041 4153
E-mail: timber@upm.com