Will urbanisation be the catalyst for a jump in timber demand? The global need to reduce our carbon footprint has definitely made timber construction more trendy.
In 2018, 55 percent of the world's population was living in urban areas. According to the United Nations, the number of people living in cities is going to rise to 68 percent by 2050. Rapid urbanisation creates a growing need, particularly for affordable public housing. At the same time, the EU has set a target to reduce emissions from construction by 90 percent by 2050.
As the world goes through the next wave of urbanisation, so the interest in timber construction has begun to rise. Timber is a sustainable and low carbon construction material that presents itself as a compelling alternative to steel and concrete. In pure construction, wood is being used as structural frames, building carcassing, wood-based panels and ancillary products. Different solutions are being developed by the industry and the prospects seem promising.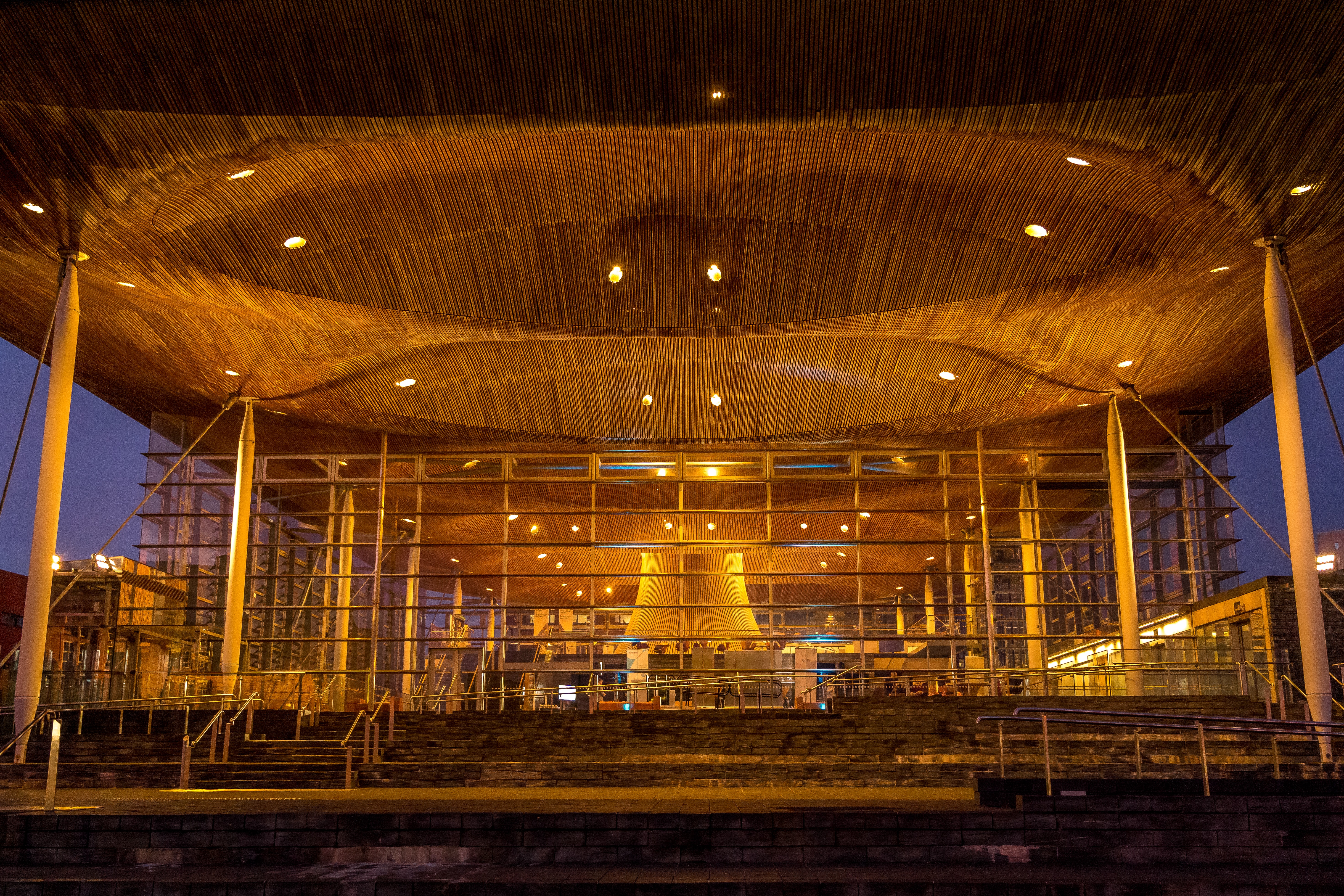 Buildings such as the Welsh Assembly are combining stunning visuals with sustainability. Photo: Nick Fewing, Unsplash
Low carbon building
Wood is a renewable material that stores carbon emissions instead of producing them. But is there a clear indication that timber will play a significant role in urban construction in the years to come? Investment manager Richard van Romunde from Gresham House certainly thinks so.
"Lumber presents an opportunity to build the public housing required in a clean, low carbon way", van Romunde states.
According to Gresham House's Global Timber Outlook (2020), the housing shortage brought by urbanisation, along with the world's decarbonising efforts, will bring forth an increase in future timber consumption.
"The construction industry is a major source for resource extraction and carbon dioxide emissions, contributing around 36 percent of all CO2 emissions. The clearest way to achieve this target is through the use of timber in construction", says van Romunde.
The use of timber has started to gain popularity in urban construction, although changes in the market of different building materials are slow, according to Silja Siitonen, Managing Director of the Indufor Group.
"Wood, being lightweight, makes it an ideal material while building urban housing. Timber construction is also relatively fast and cost-efficient", Siitonen explains.
She also emphasises that international agreements, such as the 2015 Paris Agreement and the European Green Deal, are putting more pressure on governments and other agents to take action. The sustainable use of forests and the use of renewable materials, such as timber, will decrease climate change as a whole.
"For these reasons, it is evident that investing in forestry and forest resources helps us to reach climate targets", Siitonen concludes.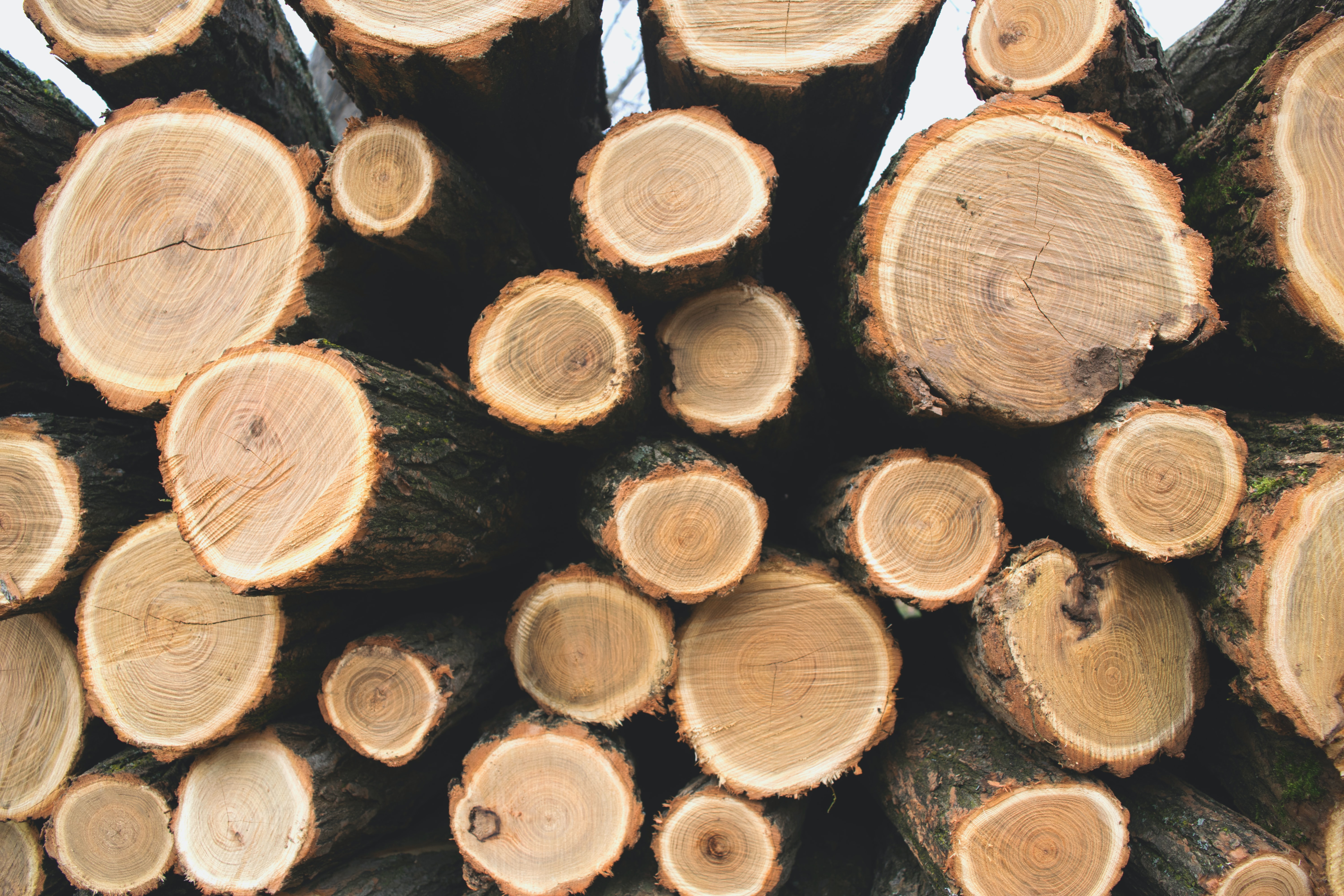 Experts suggest that multi-storey timber construction is the future for urban environments. Photo: Aleksandar Radovanovic, Unsplash
Rebranding wood
Anne Toppinen is the Professor of Forest Economics and Marketing at the University of Helsinki and Director of HELSUS, the Helsinki Institute of Sustainability Science. Alongside other researchers at the Forest Bioeconomy Business and Sustainability group, she is studying the wood building market and questions surrounding its sustainability.
"Multi-storey timber construction is the way to go in urban environments. We need compact designs and wood is a good choice for that type of construction," Toppinen says.
In Scandinavia and other countries such as the USA, Canada, France and Austria, timber construction has become one way to reach climate targets. In Finland, the government's current National Energy and Climate Strategy includes The Wood Building Programme (2016-2021), aimed at reducing the country's carbon footprint by strengthening the industry, updating legislation and building regulations relevant to wood construction.
These policies have increased the use of timber in public housing, schools and other government buildings. Yet, Toppinen states that although timber is a sustainable option as a construction material, it is not always the most obvious option.
"Houses need to be built to last and while the interest towards timber has increased, the use of wood is only one part of making the construction industry greener", she explains.
According to Toppinen, there has been and still are some obstacles on the way of timber construction – lack of knowledge, a high number of perceived risks and the conservatism of builders, to name a few. Now timber has started to be seen as an option not only for rental housing but also for modern, high-end constructions.
"Trends are changing in construction with the rebranding of wood. It's promising to see large companies such as Supercell wanting to use wood as their main construction material at their headquarters."
Despite the roadblocks, timber has the potential to make the construction industry more environmentally friendly. Its construction can also provide new solutions to the growing housing need created by urbanisation and, in many ways, foster sustainability.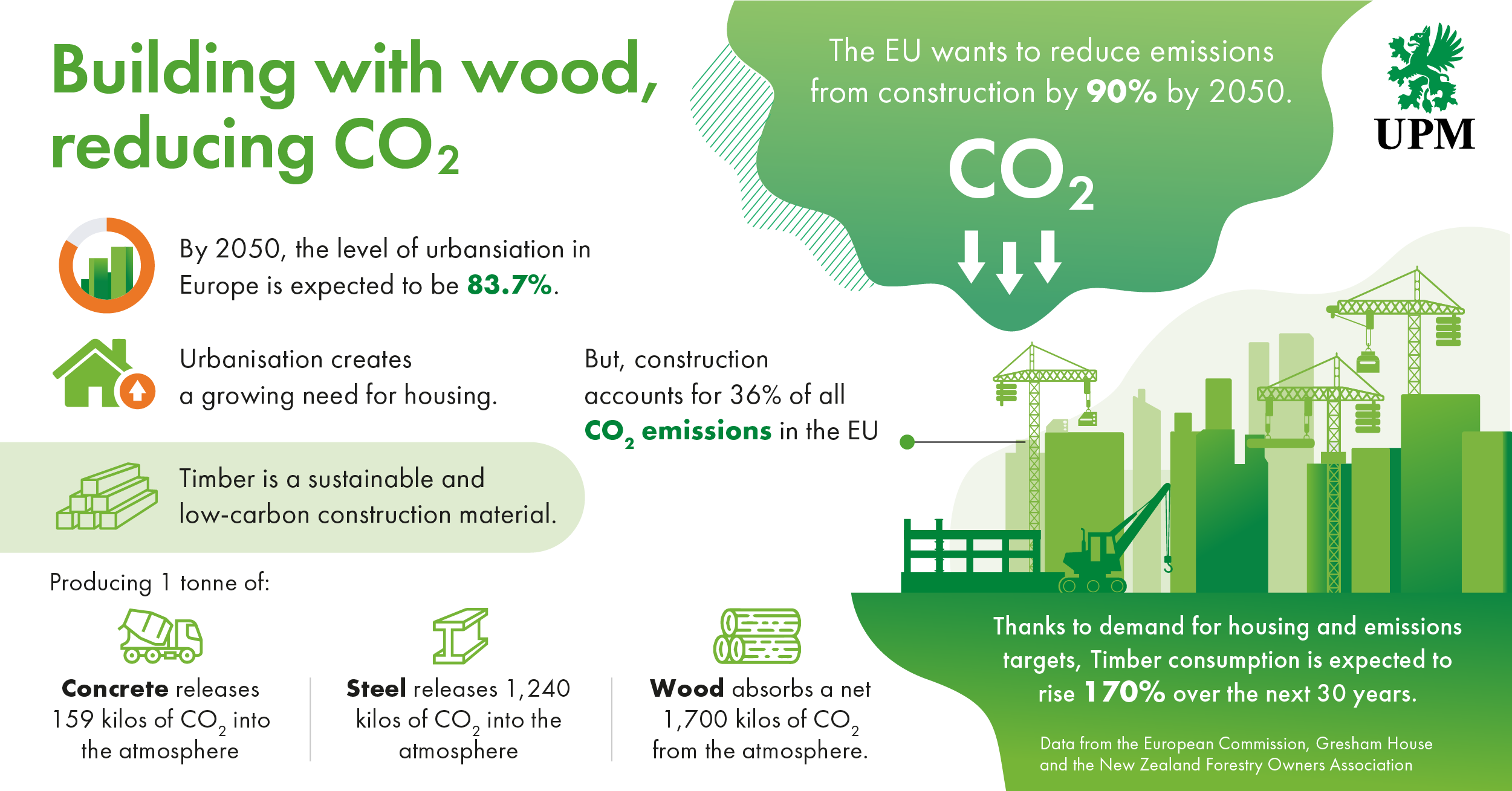 Text: Sini-Maria Melanen
Header image: Joe Yates, Unsplash