The Nordic countries are famous for their extreme weather patterns. In this northernmost part of the world, temperatures swing from -30°C in winter to a balmy 30°C in summer. Around Christmas time, residents get by on just a few hours of daylight each day, whereas during June's summer peak the sun never fully sets. So, how do workers cope with these intense changes throughout the year – especially in an industry as tied to nature as timber?
Mika Åby is the director of Alholma Sawmill in Pietarsaari, on Finland's western coast. Timber is a major industry here, providing many jobs to the town's 19,000 residents. At Alholma sawmill there are 75 permanent employees, while freelance contractors, such as forklift truck drivers, bring the daily number of workers up to around 130.
So much snow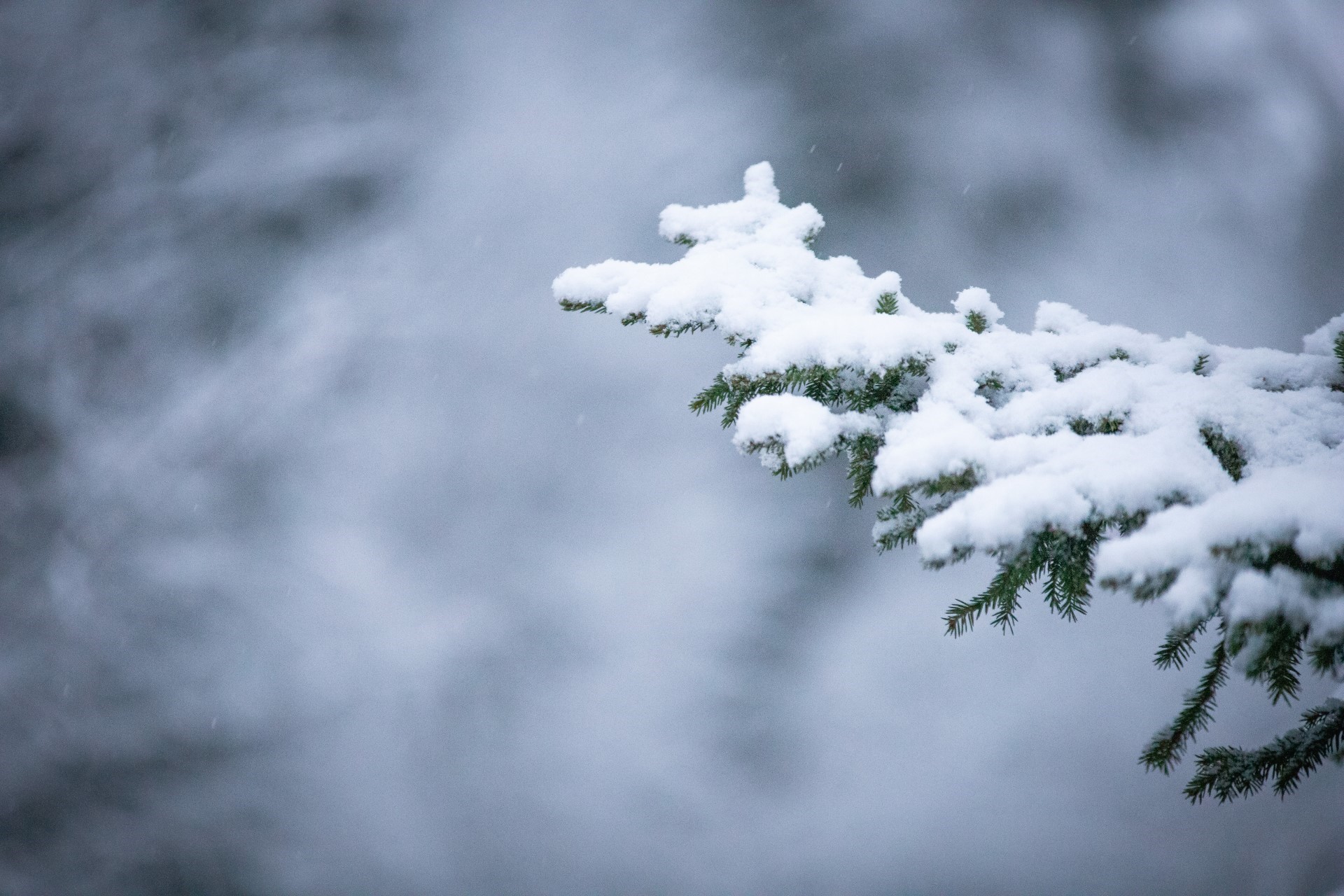 Last winter the Finns saw a huge amount of snowfall in Finland.


As new winter is about to begin again in Finland, Åby remembers that last year the sawmill team had to deal with record amounts of snowfall. "I can't remember it being like this in 10 or 20 years," he says. "There was about 60-70 cm on the ground. It caused a lot of problems, because no matter what you do you find it everywhere – it gets in the logs, in the conveyer belt, in the storage area."
Winter is generally the toughest time of year for the team, regardless of snow. "Whenever it gets lower than –15°C, it starts to cause problems," Åby says, adding that this winter temperatures can go down to around -25°C. "The main problem is that the logs freeze, which makes harvesting and production much harder." Knives, blades and other tools can easily break, causing extra maintenance work for the team. As a solution, the sawmill uses thicker blades set to very, very slow speeds, which reduces the damage risk.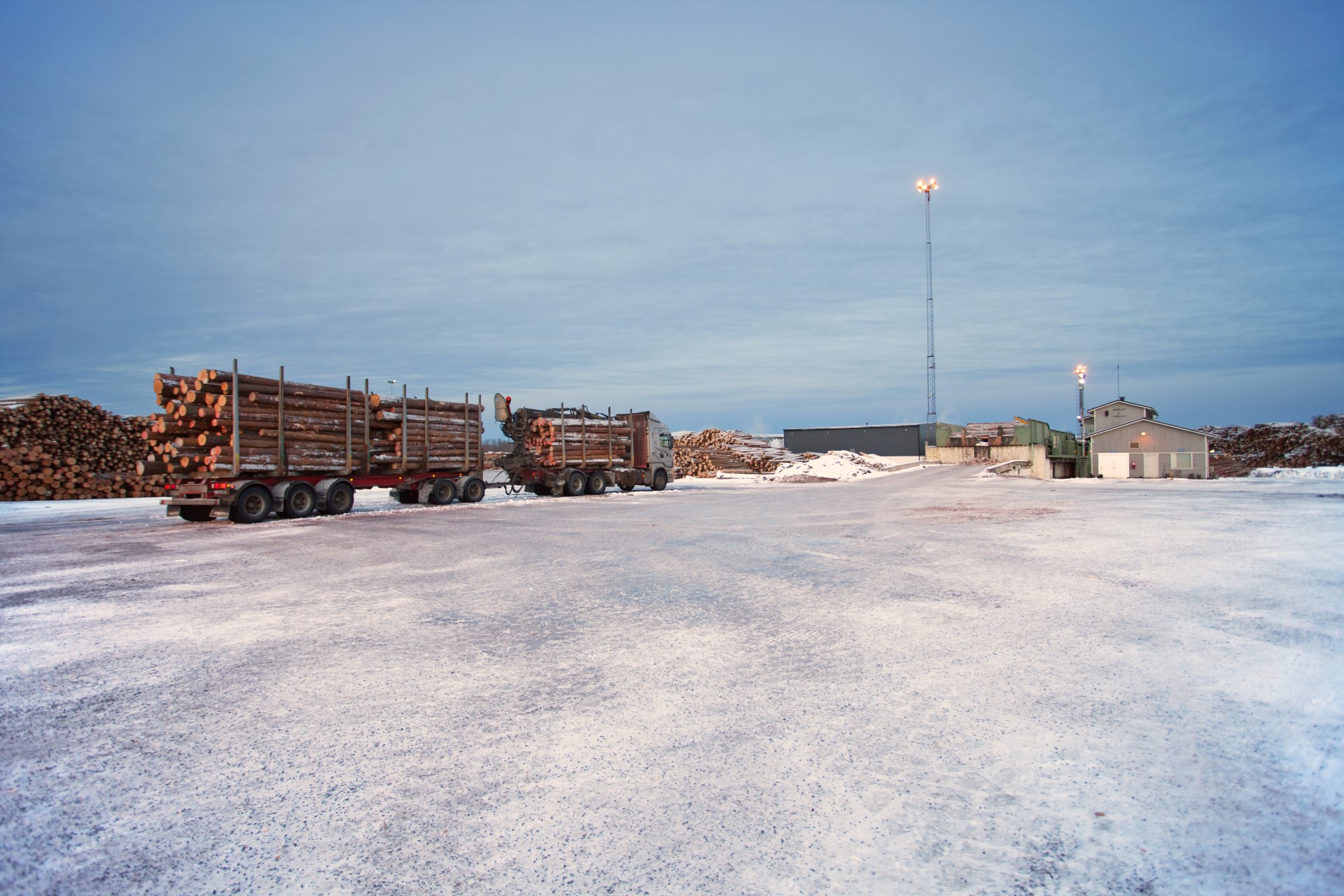 Logistics at the mill can be tricky during the winter months.


Although all staff kit themselves out for winter with thick coats and trousers, they've organised the mill to ensure they rarely have to step outside. Cameras monitor the beginning of the production line, which is outside the building. This is where the log grading happens, before the wood enters the sawmill for cutting and sawing. Workers can stay warm inside while keeping an eye on the process via screens, and only need to pop out occasionally.
Winter advantages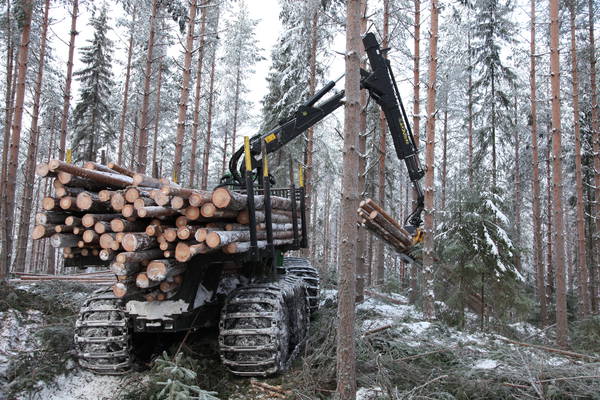 Freezing conditions make it easier to reach remote parts of the forest.


Surprisingly, there are also some benefits to working with wood in below freezing temperatures. "You can reach parts of the forest that are usually difficult to harvest, because the ground is too soft," says Åby. "Harvesting is much easier when the ground is frozen." Harvesting machines are driven by one person, who sits encased in a "buggy," again staying protected from the cold.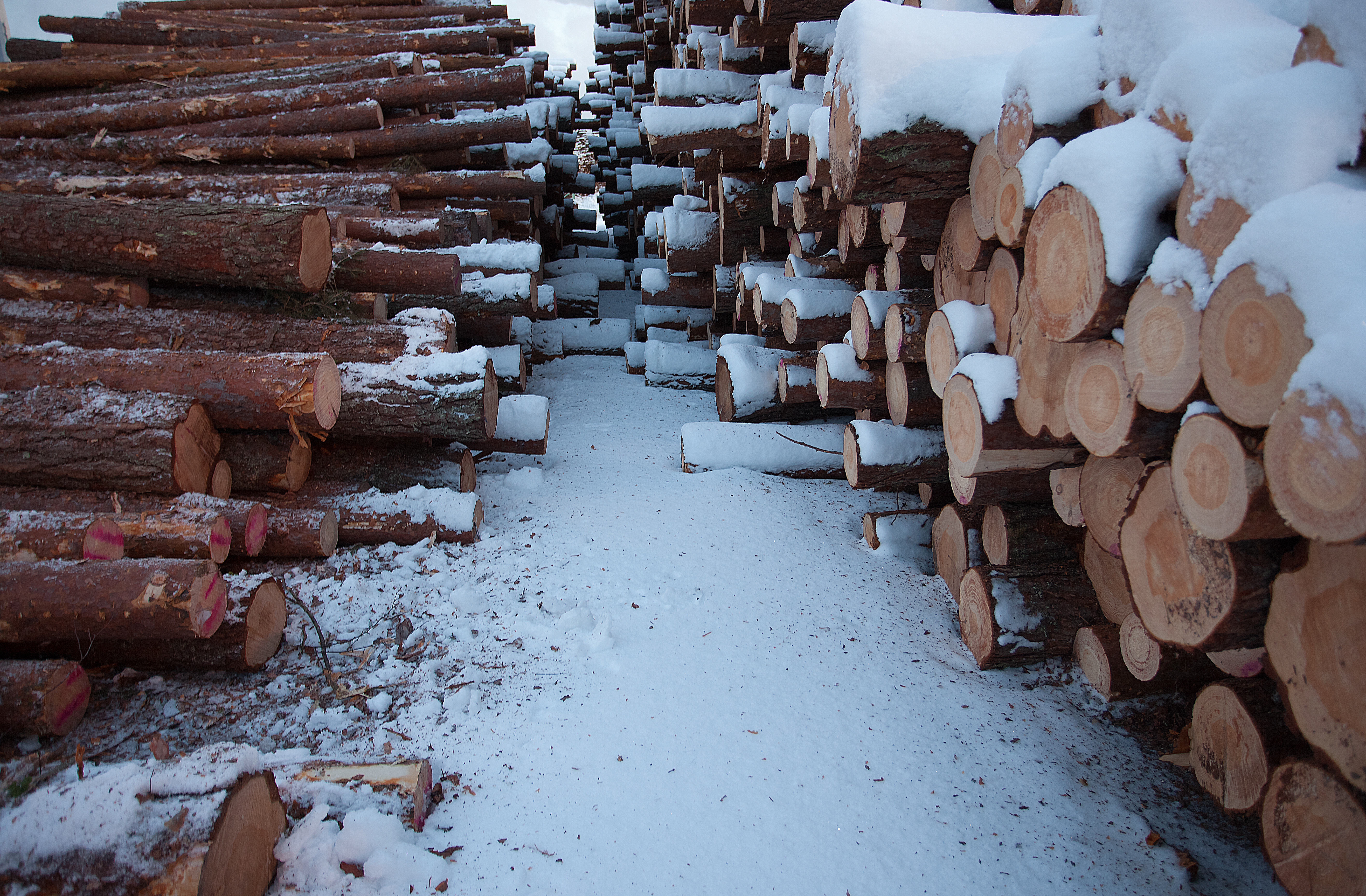 Winter conditions mean less damage to stored logs.
Storing the wood is also easier when everything's frozen. "We can store much more of it, because there's no risk of weather damage to the logs," explains Åby. "It's like food – you put it in the freezer and it preserves it."
During summer, when conditions are not just hotter but also more humid, damage can happen if workers aren't careful. "Wood can get stained, and there are also many insects around, which can cause damage," Åby continues, adding that systems are installed so that water is evenly drained out of the storage space.
Warm, rainy weather can also cause bark to loosen. "It causes quite a lot of problems in the machinery, says Åby. "We have to clean the bark away from the machinery and the conveyors regularly."
Happy in the dark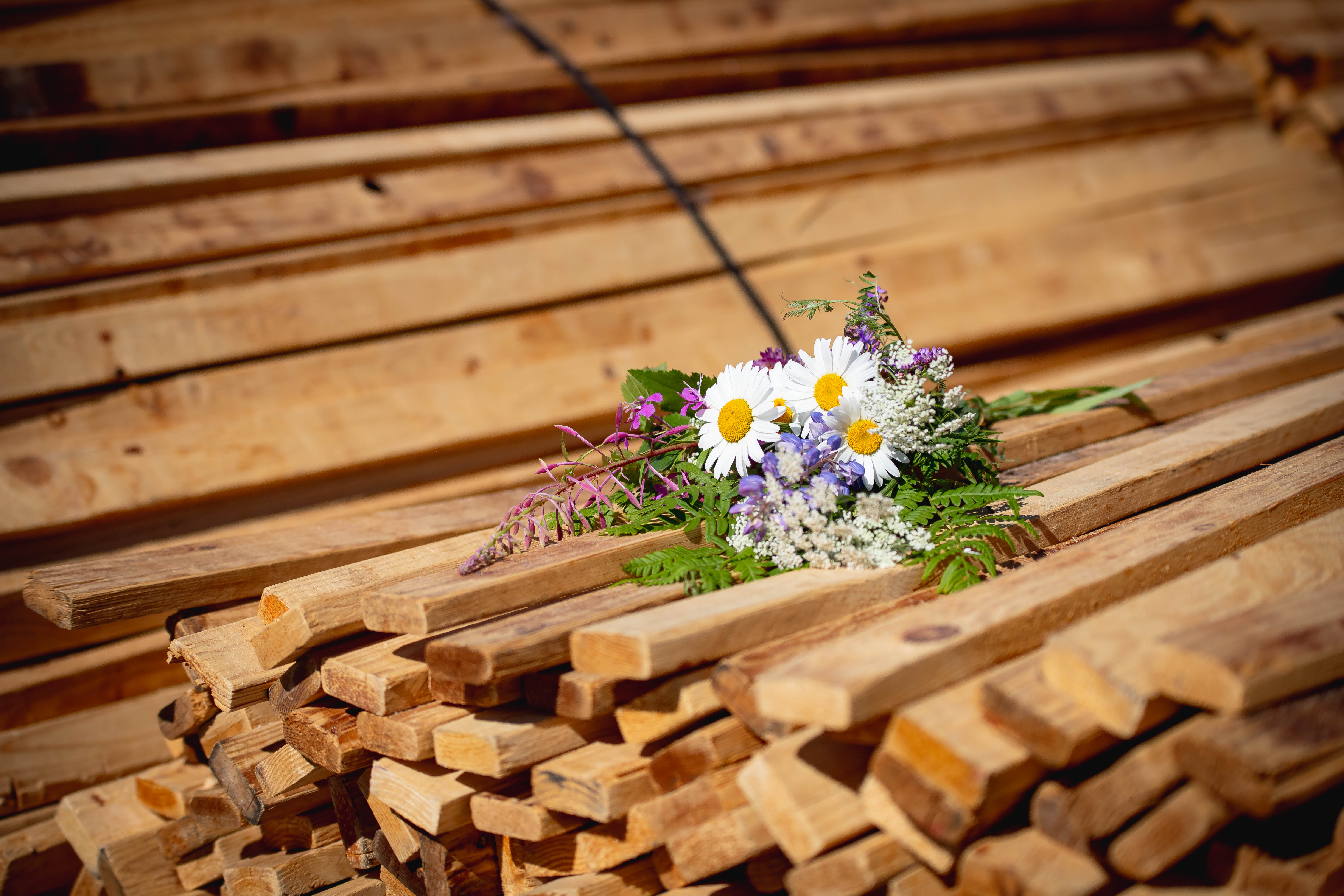 UPM mill workers know that the winter will not last forever!
Even though the hours of daylight vary so dramatically at Alholma, the team doesn't change its working hours – they stick to the same schedule year-round. "It's Finland, we're used to it here!" laughs Åby. "Some people like it and some people don't. When it's around Christmas and the days are darkest, we know it's about to change soon and the days will gradually get lighter."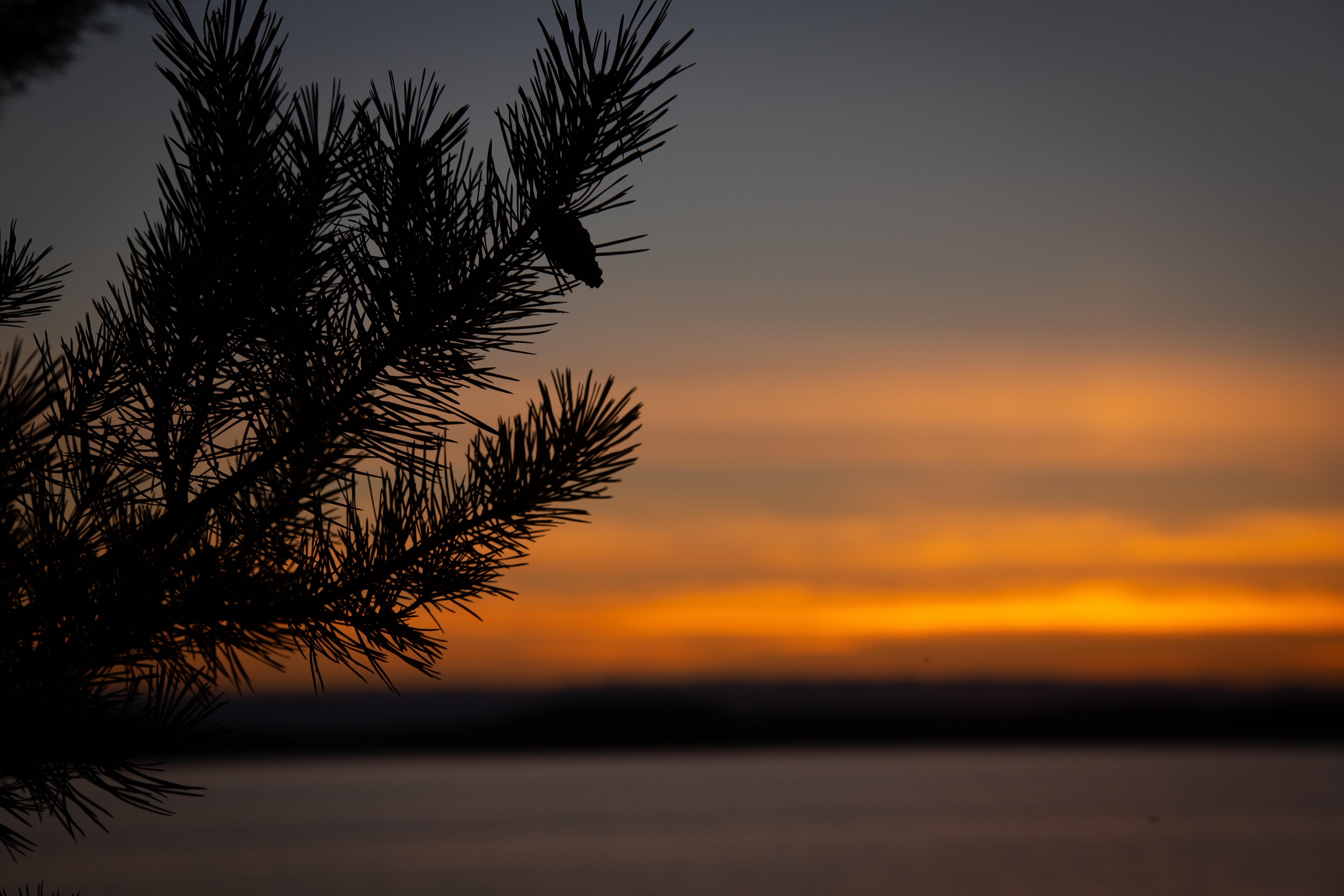 Although cold, Finns always know warmer times are just around the corner.
No matter what the time of year, it's important for Åby that spirits are high in the sawmill and that everyone in the team looks forward to coming to work. Knowing in advance what problems can arise due to weather, and being well-prepared to tackle them, makes everyone's day less stressful. "No matter what the time of year, we always like to know that everyone is happy to work here," he concludes.