Customer satisfaction with UPM Timber's products and services has remained high in almost all of our markets and areas of operation, according to the results of a survey conducted at the end of 2020.
We again asked our customers to rate their satisfaction with our products and delivery, service, as well as their relationship with UPM Timber. Last year's customer survey was already the fourth one, as we have conducted the survey every two years since 2014. According to the survey, the trend in customer satisfaction has remained consistently high. The response rate was yet again good, with most responses this time coming from Finland, United Kingdom, Japan, and China.
Product quality meets expectations
The results of the survey show strong customer satisfaction with our products and delivery. The respondents gave the highest scores for products meeting quality expectations, condition of saw timber packaging on arrival, and deliveries containing the ordered items.
On average, the results in this sub-area decreased slightly from the previous survey. Satisfaction with the timeliness of deliveries somewhat declined, which was certainly due to the extensive strikes in the mechanical forest industry in Finland in early 2020. On the other hand, satisfaction with the consistency of grading between different sawmills improved further. Our customers in China, UK, and other European countries were most satisfied with our products and delivery.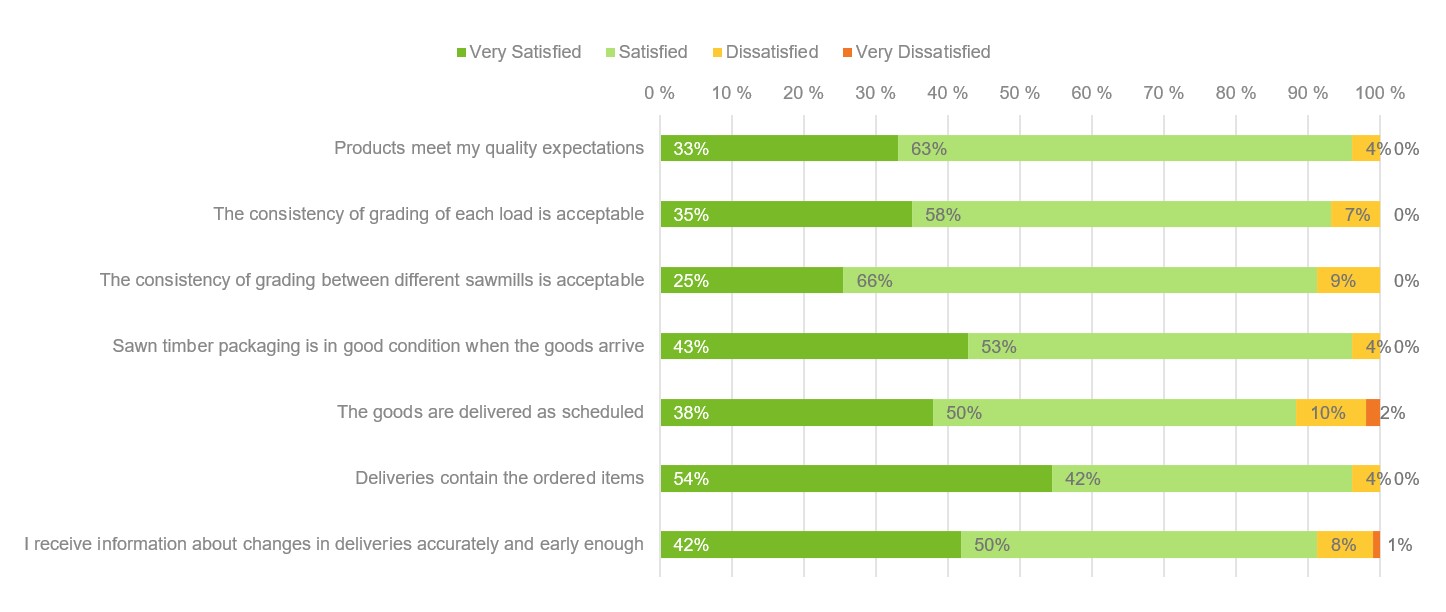 Sales staff praised for their product expertise
Based on the survey, our customers are very satisfied with our service too. In particular, our salespeople's knowledge and understanding of the products stands out – all the respondents were satisfied with this aspect. In recent years, UPM Timber has invested in training its salespeople. Satisfaction with the clarity, accuracy, and timely delivery of our invoices and other sales documents was almost equally unanimous.
Our sales assistants' service spirit and professionalism, as well as the help they offer to customers in finding the most suitable product for the end-use, was also rated high. Our customers in China, the Baltics, France, and Finland were most satisfied with our service.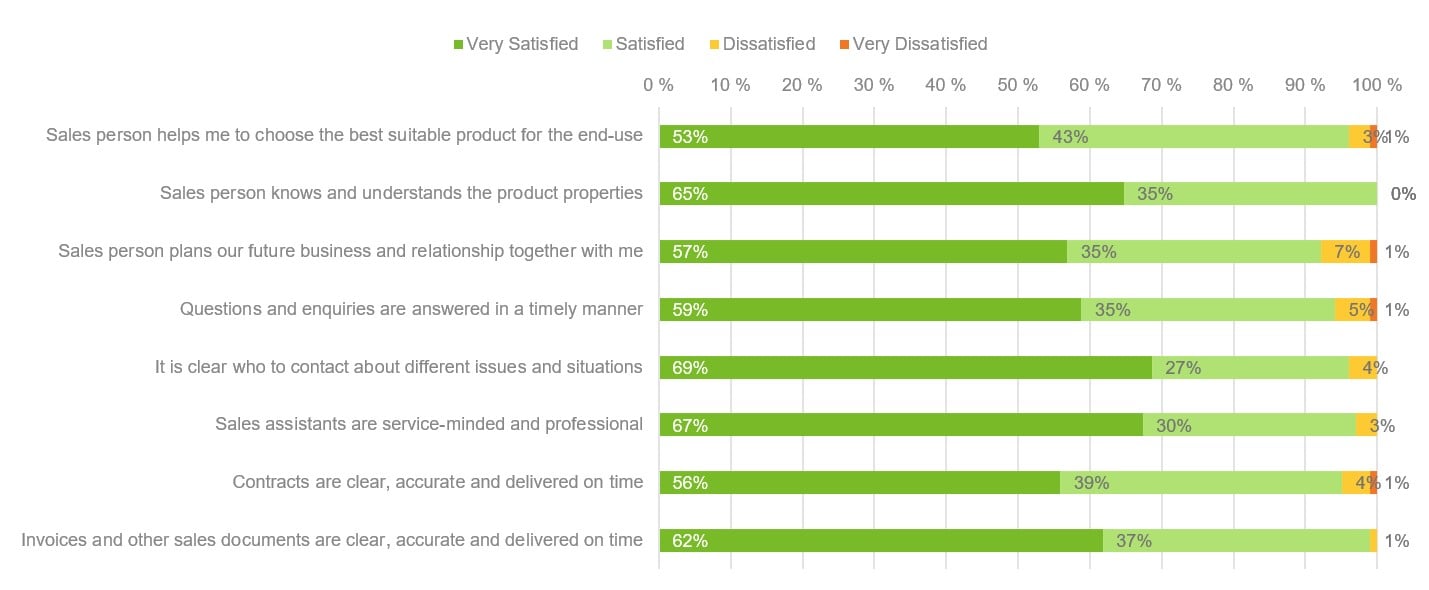 Long-term relationship creates added value
When asked to rate their customer experience, nine out of ten respondents said they were very satisfied or satisfied with their cooperation with UPM Timber. Nearly three out of four reported satisfaction with the value for money of our products and services.
According to the respondents, the most important value-adding factors in their relationship with UPM Timber were long-term partnership, reliable deliveries, and certified and sustainable raw material.
Your feedback is important to us
Based on the 2020 survey, our customers' satisfaction with our products and services as well as their cooperation with UPM Timber has remained strong. We did not quite reach the top results of the previous survey in all areas, so there is room for improvement. Feedback from our customers is paramount to developing our operations and further strengthening the customer experience. Therefore, we want to warmly thank all our customers who responded to the survey! The next customer satisfaction survey will take place in another two years, but you can send us feedback at any time e.g. via the website feedback form.
Text: Janne Suokas