UPM's Alholma sawmill in Pietarsaari has completed a massive kiln upgrade which will allow the sawmill's production capacity to rise by about 34,000 cubic meters per year. The new kilning chamber was launched in 2018 after the summer holidays and the autumn season was a test run period. The start-up ran according to schedule and the improvements to the quality have been as expected. The total benefits of the new drying kiln will be determined once it has completed a full year cycle later in 2019.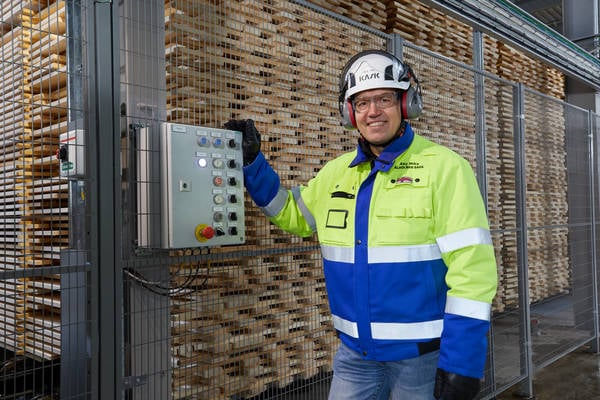 The new drying kiln has already increased sawing quantity and sawing time, so an extra shift has been introduced on the production line on Saturdays. As a result of increased sawing, the quantity of purchased raw materials, i.e. logs, has also increased.
"The quantities the sawing by-products, chips and bark, have also naturally increased in the same proportion. In Pietarsaari, by-products are delivered to UPM's own pulp mill for further processing. The whole tree will therefore be utilised and nothing will be thrown away," says Mika Åby, director of the Alholma sawmill.
The safety aspect was also considered during the planning of the new canal dryer. Occupational safety in the new drying area is much better than in the old drying houses.
"The new kiln chamber works automatically, with both filling and draining work fully automated. Also, the new drying carriage is unmanned. This will significantly improve occupational safety in the load transfer."
New technology brings changes to both production and maintenance work, and the sawmill personnel have been trained in order to familiarise the new technology.
"The new drying plant is a big step in developing Alholma sawmill's and improving its competitiveness," says Mika.