UPM Timber has donated redwood sawn timber to a one-of-a-kind project where the renowned Finnish architect Sami Rintala together with architectural students from the University of Westminster are building a sauna in central London, on the banks of the river Thames.

This unique collaboration is part of the London Festival of Architecture, a month-long celebration of architecture and city-making, taking place every June across London. The Finnish Sauna will be built using UPM timber during the festival between the 24–30 June, and visitors are welcome to view the construction of the sauna. From June 30th until July 8th the Finnish Sauna will be open for public in London.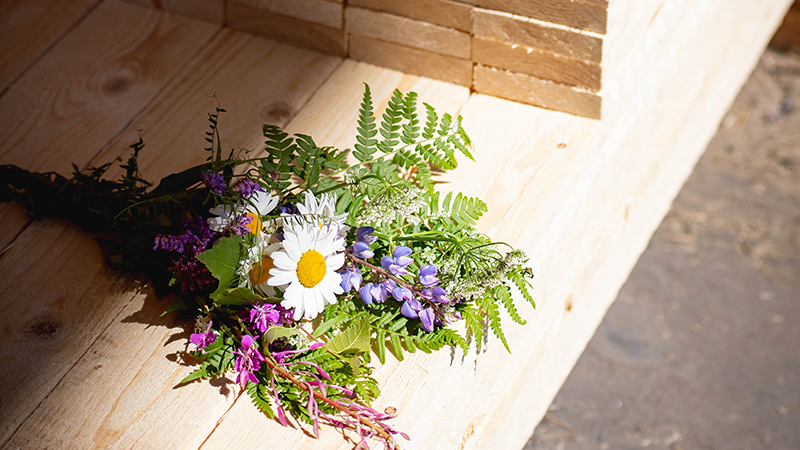 "We are very happy and proud to be part of this inspiring sauna project and support the work of architectural students in UK. The sauna will be from the highest quality Finnish redwood, and we are honoured to enable this project with our donation." says Mikko Hyvärinen, Sales Director of UPM Timber.
"UPM's timber is produced without any fossil energy and is therefore one of the most sustainable choices of sawn wood in the industry. We are committed to develop our ambitious sustainability goals even further to provide our customers with low carbon footprint products," Hyvärinen continues.
The Finnish Sauna project is coordinated by the Finnish Institute in the UK and Ireland. UPM is the main sponsor of the project by having donated all the wood material for the sauna. The heating system of the sauna is provided by the Finnish company Harvia. All of the amenities and toiletries are provided by the Finnish company Rento.

For further information please contact:
Mikko Hyvärinen, Director, Sales, UPM Timber, tel. +358 40 566 5701
Neicia Marsh, Finnish Institute in the UK and Ireland, tel: +44 7711 0087 92
UPM, Media Relations
Mon-Fri 9:00-16:00 EEST
tel. +358 40 588 3284
media@upm.com
UPM Timber produces redwood and whitewood sawn timber for the joinery, packaging, distribution, and construction industries. Our sawmills are powered entirely by renewable energy. We use certified Nordic raw material and the latest sawmilling techniques to produce high-quality sawn timber that fulfills our customers' requirements. UPM Timber has four sawmills in Finland with a total annual capacity of 1.4 M cubic metres and its own sales network in Europe and Asia. UPM Timber employs around 410 people and has its headquarter in Tampere. www.upmtimber.com
UPM
We deliver renewable and responsible solutions and innovate for a future beyond fossils across six business areas: UPM Fibres, UPM Energy, UPM Raflatac, UPM Specialty Papers, UPM Communication Papers and UPM Plywood. As the industry leader in responsibility, we are committed to the UN Business Ambition for 1.5°C and the science-based targets to mitigate climate change. We employ 17,000 people worldwide and our annual sales are approximately EUR 9.8 billion. Our shares are listed on Nasdaq Helsinki Ltd. UPM Biofore – Beyond fossils. www.upm.com
Follow UPM on Twitter | LinkedIn | Facebook | YouTube | Instagram | #UPM #biofore #beyondfossils