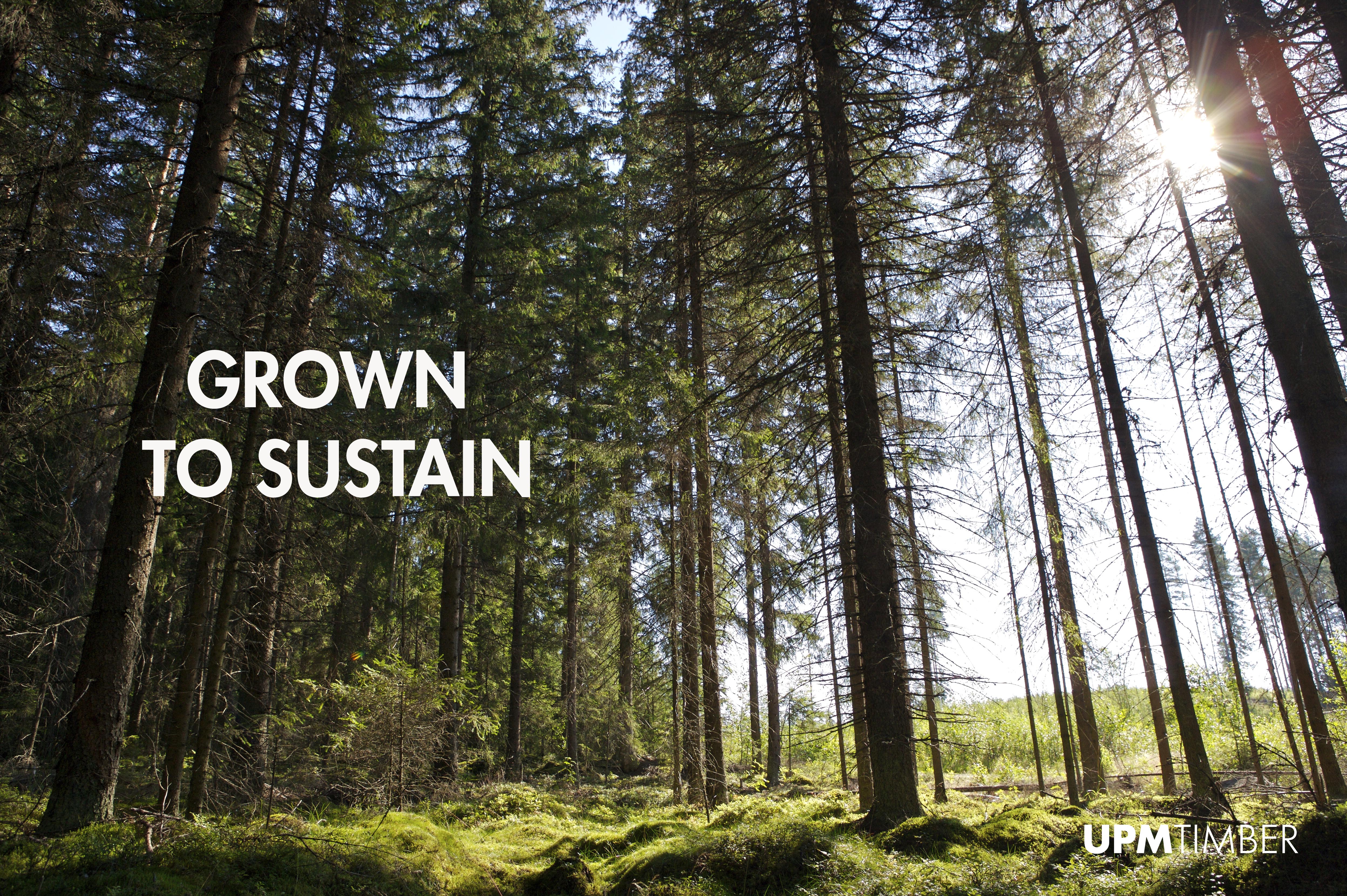 As everyone, from world leaders to school children, rally together to fight climate change, big brands are also doing their bit to improve the sustainability of their businesses. This, in turn, is having a ripple effect on other industries, including those using sustainable timber.
When Swedish furniture behemoth IKEA announced in 2017 that it had reached its goal of having "100% wood from more sustainable sources in countries with a history of challenges related to forest management," it sent out a clear signal. Given that IKEA consumes 1% of the world's wood supply, the gauntlet was well and truly laid down: if it could become sustainable, there was no excuse for anyone else.
IKEA also declared that by 2020, it also wanted to "source 100% of wood, paper and cardboard from more sustainable sources, defined as recycled or FSC certified wood by 2020". At the time, Mikhail Tarasov, the giant's global forestry manager, told the company website: "We're promoting the adoption of sustainable forestry methods. We do this in order to influence others and also to contribute to the important work of ending deforestation."
Other iconic brands have followed suit. McDonald's began by building its new flagship restaurant in Chicago using Cross Laminated Timber (CLT), a board that recycles low-value timber and has the same structural strength as concrete. Kingfisher has committed to 100% responsibly sourced wood and paper over all its operations by 2020. The CEO of Carrefour, Alexandre Bompard, says their aim is to "make deforestation-free solutions the norm for customers". Their forestry policy protects forests, biodiversity and local community rights.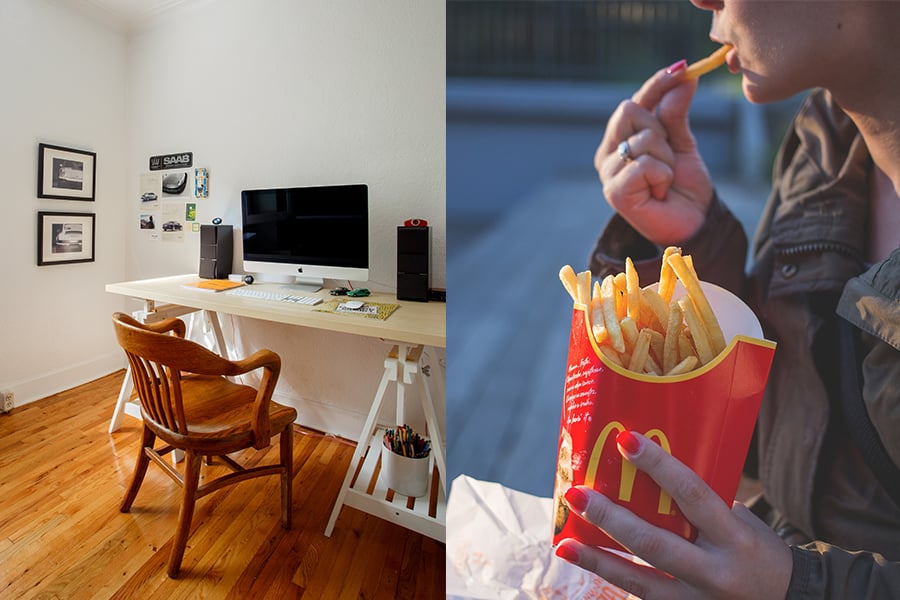 The rise of sustainable timber
"The customer's perception is your reality," says renowned business trainer Kate Zabriskie. In an era of increased consumer awareness, the customer wants to be told exactly how each company is doing its part to save the world. According to the Stanford Social Innovation Review, more than 90% of CEOs believe that sustainability is crucial to their company's success, with global brands needing the general public to see that they are working hard to cut out harmful substances.
Companies value the aspiration of sustainable timber and accompanying regulations. The World Wildlife Fund, for example, has reviewed diverse research showing that sustainable timber helps them reputationally and provides business stability. Experts say ongoing uptake will have a positive impact on our natural resources, especially our forests, as a large number of everyday products are made from timber and wood pulp. The Global Canopy Programme reported in 2014 that 162 companies with a combined market value of USD 3.24 trillion have made commitments to deforestation-free supply chains.
Sustainable timber has taken off as an idea, in part, say academics Rajat Panwar and Eric Hanson, because wood that comes from forests "are commonly seen by the public as natural places that should be relatively untouched by humans."
Sustainably managed forests mimic, as much as possible, natural patterns of disturbance and regeneration, ensuring an ever-renewable, healthy and sustainable source of wood. These sustainably managed forests also help promote biodiversity and the wellbeing of local communities.
The role of forest certification
To ensure that they are sourcing wood from such sustainably managed forests, companies depend on certification that helps trace the origin of wood and wood fibre. Globally, there are two organisations that carry out forest certification. They are usually called by their abbreviations: the FSC® and the PEFC™. Their certifications help ensure that no illegally harvested wood or wood from high conservation value forests ever enter the raw material pool.
The reasoning being that when demand dries up, our natural forests will stand a much better chance of staying protected. The United Nations Economic Commission for Europe noted in 2018 that the total global certified forest area increased from 427.7 million hectares in 2016 to 431.4 million hectares in 2017.
Despite these successes, progress has been slow, according to the WWF. Their 2019 Timber Scorecard report shows that while companies committed to sustainable timber are delivering in their commitments, "lower-performing companies have performed worse". What that means is that companies already committed to sustainable timber are on an upward curve, while those companies who are not committed to sustainability have actually fallen behind their already low standards.
"Certifications were meant to help raise forestry standards in countries with weak enforcement of regulations," says Panwar, "but standards haven't succeeded there much. Uptake has been higher in western countries where forestry practices were already quite sound."
In other words, like companies, certification was working well to drive sustainable timber in countries with strong enforcement cultures but had not yet turned around those without.
The need for collaboration
So how can big brands continue with their focus on sustainability drive while ensuring minimum impact on our natural resources?
More responsibility and a more coherent global certification system and cooperation is the need of the hour, says Mikko Hyvärinen, Director at UPM Timber. "All business should demonstrate their sustainable credentials, and we need collaboration in certification – avoiding competition within certification which hinders the important work done in this area and reduce the time spent on administering it."
UPM is signed up to various regulations, such as the Timber Trade Federation and the European Union Timber Regulation in the UK. It is also covered by independent certification through the Programme for the Endorsement of Forest Certification and FSC. But crucially, it also engages with the idea of corporate responsibility, says Hyvärinen: "At UPM, we have developed a range of environmental and responsibility tools and services to ensure our partners have all the information and understanding they need to support their ecological and responsibility ambitions."
Global cooperation alongside understanding local contexts, coherent regulations, a drive for corporate responsibility and political action will all play a role in sustainable forestry. While big brands are making important progress towards sustainability, there is always more that can be done.
Our future depends on it.
Text: Deborah Talbot