UPM Timber renewed its sales and supply chain operations model and organisation last autumn to enhance customer service and co-operation with customers. The change aligns with the aim to continually develop of our operations and become more customer-oriented, creating an even better customer experience.
The main markets were divided into sales areas, and the heads of the sales offices were appointed as Area Directors; these make up the Sales and Supply Chain Management Team. Their role is to bring a fresh perspective to the sales strategy and global sales development of UPM Timber. The new team members are well placed to bring their understanding of their region's customers' opinions and plans into our strategy.

Here the Sales and Supply Chain Management Team introduce themselves: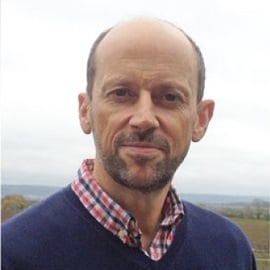 Jason Enticott
My name is Jason Enticott and I am Area Director of the UK. I have worked for Finnish forest industry companies all my working life having started out as a plywood sales rep almost 30 years ago. I have held a variety of positions during my working career and have seen significant change over the years as the timber division has evolved to become a more efficient and truly global business. For the UK market, our team works hard on building trusting and long-term relationships with our customers. The ability to offer a quality wide specification reliably is key to gaining a market edge.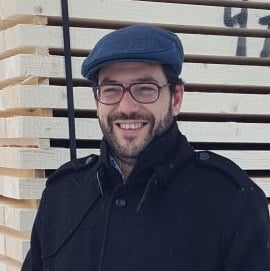 Emmanuel Danieau
My name is Emmanuel Danieau and I'm 46 years old father of two girls of 14 and 19 years old and of an 18-month-old boy. I live in La Rochelle in France. After finishing at a business school in 1996, I started to work in the timber business for Girardeau, an importer in Bordeaux. 20 years ago, in 1998, I join UPM as I started as a salesman in France. Today I am the Area Director and look after Continental Europe. In my current role the most interesting thing is to meet new people abroad and see different ways of working.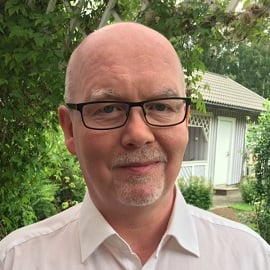 Arto Uusitalo
My name is Arto Uusitalo and my responsibility area as Area Director is Northern Europe, Nordic countries including Baltic countries. I have been working at UPM for 25 years in different positions, mainly in sales. The most interesting aspect of my current role is being a member of new Sales Management Team. It's an entirely new set up with members from all our main markets, and the constantly changing market situations provide continuous challenges in the role.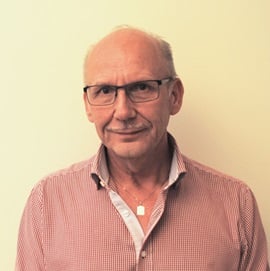 Raimo Halt
My name is Raimo Halt and I have been working for UPM around 30 years. My background is production-oriented from where I moved to sales planning. Currently I am working as Sales Planning Manager for UPM Timber which includes coordination with both the production and sales departments. In addition, Wood Sourcing and Forestry is an important internal stakeholder. My work area is quite extensive, from long-term sales planning to solving daily challenges. In addition, I have management responsibilities for the supply chains in Morocco and Algeria. The most interesting part is interacting with the customers and I can really say that saying "from the forest to customer" is really implemented in my job. Being a part of the new sales management team is really satisfying and a natural continuation of my long and extensive experience.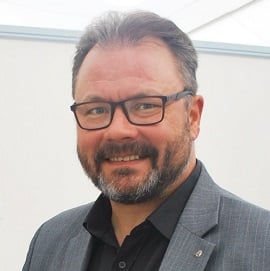 Mikko Hyvärinen
My name is Mikko Hyvärinen and I'm 45 years old married man with four children and a Spanish Water Dog called Hugo. I have been working in UPM since 2001 in different positions. For example, as a domestic Sales and Purchasing Manager in Puukeskus Oy which was owned by UPM that time and as the Area Manager for further processed products e.g. to UK, Ireland, Finland, France, Russia and USA. In 2009, I was appointed to be the Head of Sales for whitewood Timber and a couple of years later I started to work as Market Manager in Finland. From 2012 I was appointed to my current position of Sales & Supply Chain Director. Before my UPM career I worked several years in a private company in log procurement from Finland and Russia. During those years I also graduated to be forest engineer specialized in mechanical and chemical forest industry. I have enjoyed working in such a great company as UPM and I also really enjoy developing Timber business together with our great customers. During my spare time I'm very active with girl's football as coach. I also like swimming and playing golf which, I restarted this summer after an eight year break.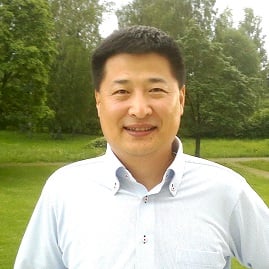 Hisense Sun
My name is Hisense Sun and I joined UPM in 2008 when the sales team was established for UPM Timber in China. My major is bioengineering, and I received MBA degree from University of Canberra Australia in 2011. I worked for 10 years in the Medical industry and have now been in the Timber industry for 10 years. Together with the inspired team, we have built UPM Timber to be the number one brand of European Timber in China. And in 2017 we developed China to be number one market for UPM Timber. In my current position as Area Director I am responsible for the Chinese and South Korean markets. Being a member of the UPM Timber Sales Management Team brings me the opportunity to do some of my favorite strategic work. I very much like to meet with customers and discuss with them. I don't like to separate work and life absolutely, work is as part of my life and I enjoy it all the time! In spare time, reading and cooking are my hobbies.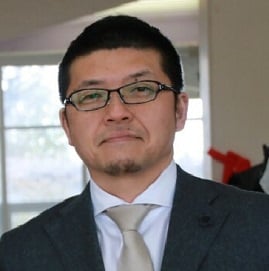 Satoshi Sakashita
My name is Satoshi Sakashita and I am Area Director of Japan. I started working in UPM Japan 16 years ago and since then timber has always been my responsibility in UPM. In my current role, the most interesting is the value proposition to our customers. What creates new value for customers? And how can we propose it to them? That's what I'm thinking about business.